WHY CHOOSE OUR SHUTTERS?
Our premium basswood shutters are built with traditional hand craftsmanship while utilizing the most advanced technologies to ensure precision design and consistent quality control. Coupled with our custom match paint and stains, we provide the the finest and most elegant looking custom wood shutters on the market today. Call right now for a free estimate!
Our affordable 100% Basswood shutters are designed and manufactured by qualified personnel involved in the world of decoration for years, following current trends and fashions to enhance every space in your home, adding touches of elegance and freshness.
The shutters are manufactured with the highest quality materials, so we can offer our lifetime warranty. Handcrafted in Texas, USA.
We can make different window configurations according to your needs or your choice, with different types of decorative frames, panoramic windows, double or multi-pane windows and "Café" style shutters. Different shapes such as circles, ovals, arches, and more… We can also make shutters for your doors with round "french" esyilo cut or if you prefer without cut.
You can choose from the variety of options that we have finished in smooth paint, or stain of the color of your choice. let us tell you a little more ….
Clear Tilt feature with hidden tilt-rod.
Standard Tilt classic Style with front tilt-rod control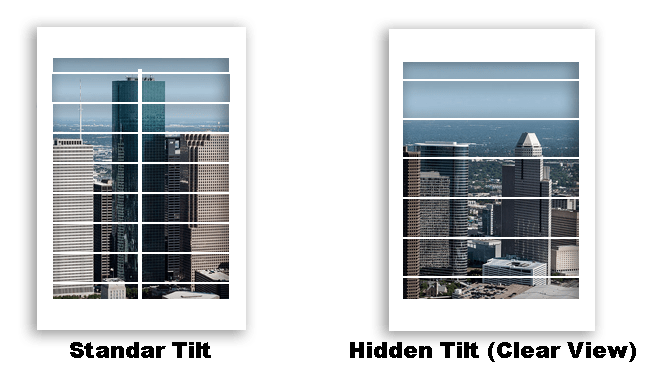 Left: Standard tilt without divider.
Right: hidden tilt, split tilt at the height required by the customer. (without divider)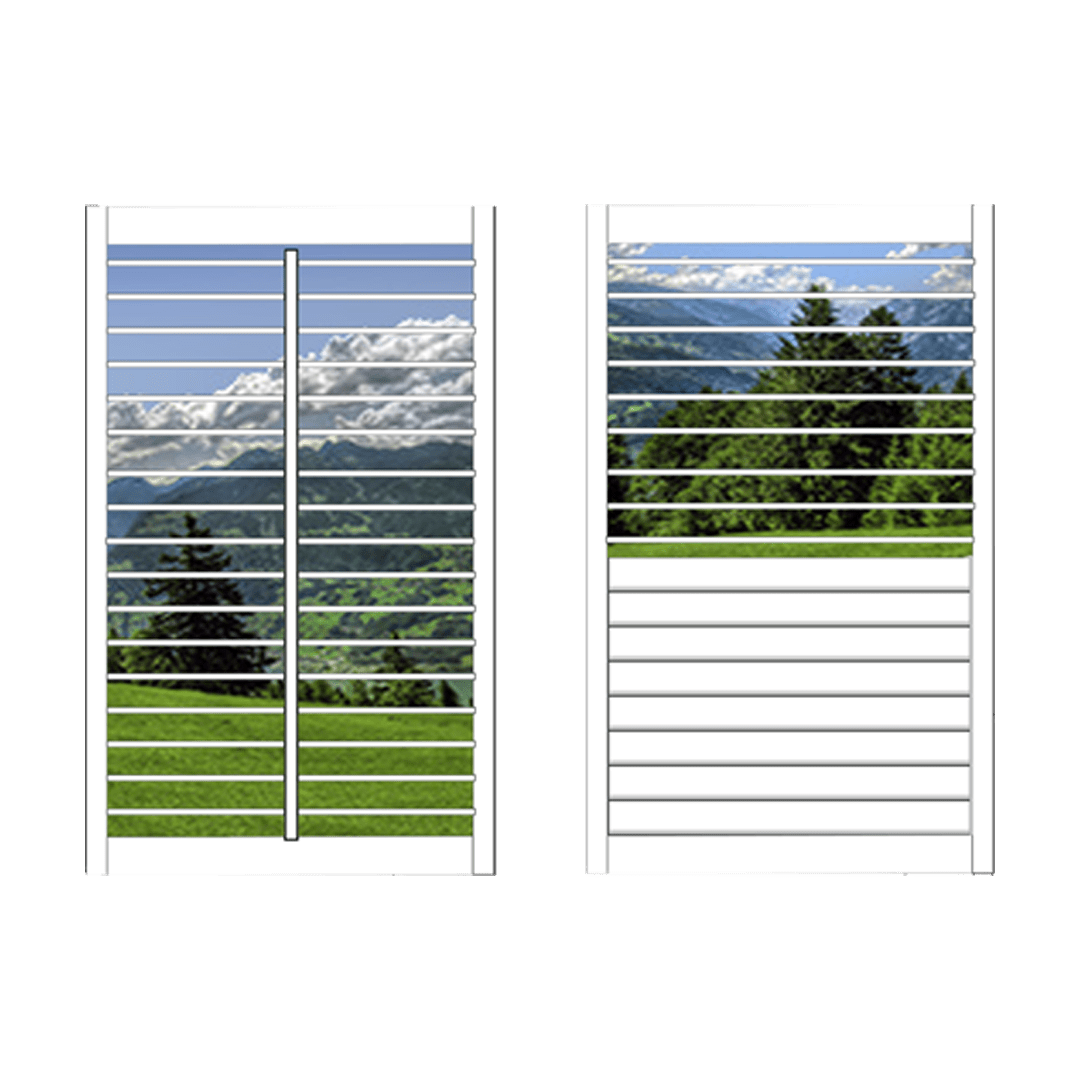 Left: standard tilt with divider.

Right: hidden tilt with divider.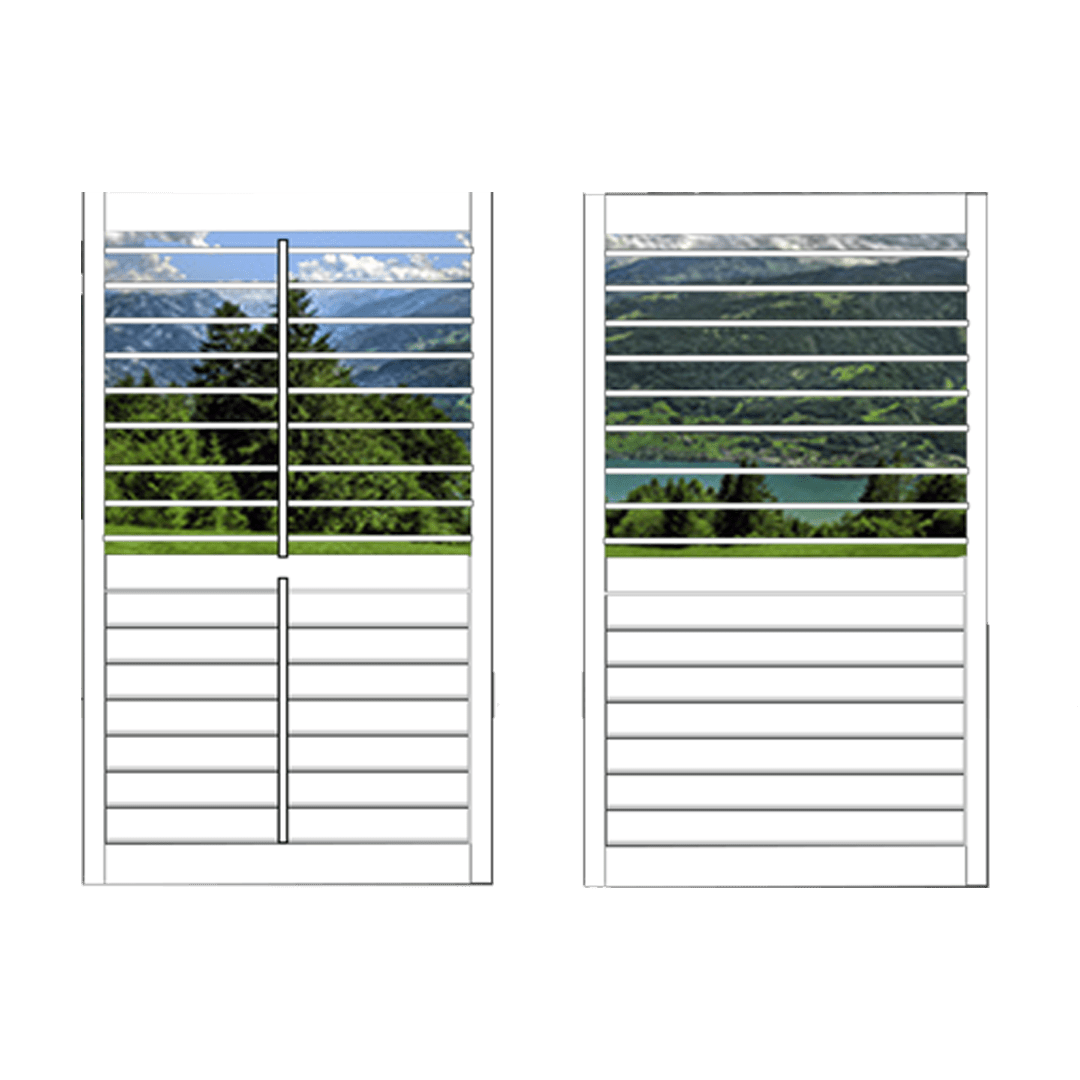 Customize the color of your blind, these are our base colors. We can match with your favorite color or stain.